Lounge music from exotic to classic and club music from deep to trippy is what I love to play, also some swing, bigbeats, triphop, bossanova or edgy sixties/seventies, depending on the venue – I do prefer rooftops, lofts, lounges, lobbies, cellars, garages or plain techno clubs to play my music selection – what I would need, well what the music calls for, is a good soundsystem, besides a monitor speaker, two Pioneer CDJs 2000 and a two channel mixer.
feels at home in Basel, Berlin, London (wishfully from Panama)
first DJ gig with CDs – 1993 / with Vinyls – 1998 / with USB – 2013
favourite musicians – Renegade Soundwave, Happy Mondays, The Orb ++
favourite producers – Marek Hemmann, Rampue, Lake People, Skeewiff ++
favourite movies – Leolo, Brazil, Trainspotting, Human Traffic, 24h Party People ++
favourite book – the situation is hopeless, but not serious by Paul Watzlawick ++
favourite foods – honey, hummus, smoothies, anything vegan and tasty ++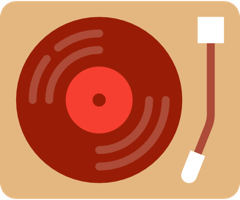 I bought two Technics MK1210 record players (still have them) and started buying electronic beats'n'breaks vinyls and some jungle, picking up on an early flirt with hiphop and artists like NWA, PARIS, Hijack, Silver Bullet but also influenced by dance bands like Renegade Soundwave, PWEI, EMF, Jesus Jones or the infamous Sheep on Drugs. With the likes of Chemical Brothers and Fatboy Slim becoming popular, I finally had a name for the sound I was playing and looking for in record stores wherever I was – Bigbeats.
My music interest started in the early 90ties with the unraveling UK Rave scene, my favorite bands at the time being Renegade Soundwave, Happy Mondays, The Orb, The Shamen, Leftfield and the early Prodigy. between 1993 and 1997 two friends and I organised monthly parties playing british and american independent music, mixing britpop, alternative rock, UK rave, EBM to industrial and grunge.
After a few minor dj gigs, a friend and I started organising our own bigbeat parties, while others were getting into the growing drum'n'bass scene. With regular trips to London I started building my record collection, at some point even calling my favourite record store in Camden/London to listen to new records through the phone. Playing records was the thing to do at the time and CD-djs were looked down upon.
At one time I bought some gear to play music on my record players through my laptop, but decided I might as well switch to USB and keep my laptop safe at home. but I still like to play records, if the venue has the right record players and they work and there are no feedback vibrations and the cables still connect properly and the dj booth is solid and and and…
End of 1999 saw the chance to become part of an arts project which quickly grew into a peculiar venue for all sorts of people and musical styles. In the beginning it was a free space for ideas, consisting of a huge industrial space and a cheap lease. Everything was DIY or off the sidewalk, from bar to dj booth to seating to interior design.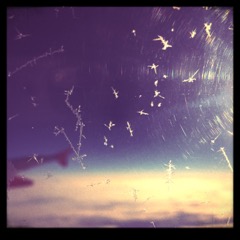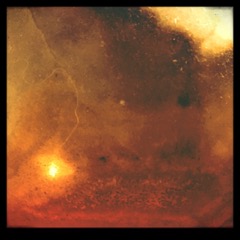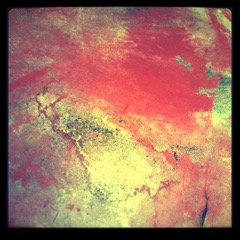 2000s
2000 to 2010 saw the rise of the venue, from DIY arts project to artful music niche club for Bigbeats, Drum'n'Bass, old'n'new Funk, later for Gothic, Rock and Worldmusic concerts, theater projects and lovely crazy Goa Trance parties.
I was an integral part of the venue's development. I was part of the venue's core organisation, responsible for programming, creating own events and making deals with promoters, overseeing the financial side and contributing to the venues interior design. I had great fun doing video installations and playing around with visual projections. On most event-nights I worked as night-manager, handling more or less complicated guests, securities, barkeepers and djs. Ouh, the stories I could tell.
2010
In summer 2010 I partnered up with the most reliable promoter, who had a monthly night at the venue. A new soundsystem, new interior design and new programming, focusing on house and techno, gave the venue a new image. 2010 to 2016 then saw an ever bigger rise of the venue, from niche music club to well known infamous techno club and fully equipped work enviromnment for internationally operating djs – the venue called Nordstern (nordstern.com) is still running.
Today all the more do I love to play all sorts of music, from classic lounge to trippy club music. At the venue Nordstern in my hometown Basel, I still play every month, preferably the intro or the outro. It's quite tricky having to start or end a party but I love the challenge.
I will play for travel, food and a bed to sleep in.
Get in touch.